Agreement with the statement, "Humans evolved and God had no part in the process" has increased from 9 to 19 percent in only 12 years. I think that in 50 years it will be mostly universally accepted. Bill Nye says only 20 years.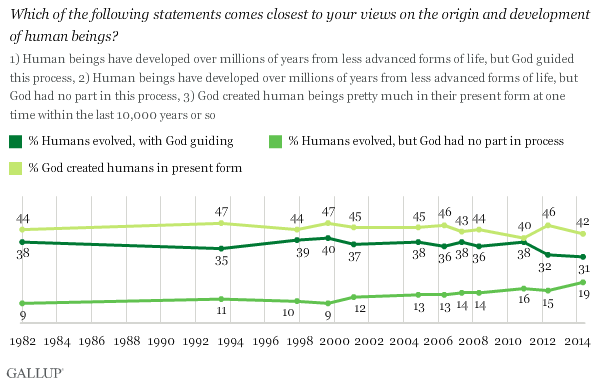 And so it it now less than half of the population that believe God invented humans in present form.
The end of this argument is in sight and only lunatic fringe types will hold on to it.